Fitness Singles is one of those niche dating websites that target a very specific audience — and it's not at all hard to guess which one from the platform's name. This is a service for people leading an active lifestyle. Here, you will and fitness junkies and outdoor enthusiasts looking for casual dates, online friendly inspiration, and even lifelong commitment.
Fitness Singles is highly acclaimed, and hundreds of users report having found someone special with this dating website. Even more members have managed to build connections with like-minded people. And even though they have not found the love of their life yet, their list of people to do some physical activity together has grown significantly longer — all with the help of Fitness Singles.
Besides, this site offers quite a lot of unique features and even though its functionality is rather limited for free users, it's still a solid platform with properly defined demographics in mind. If you are into healthy and active living, you really could benefit from using this service — both for finding dates and new partners to go hiking or jogging together. But, before you get started, let's take a look at all of the site's features and prices to see if it really a good fit for you, personally.

User demographics and stats
Fitness Singles has a very large — over 2 million — audience in the US. Around 40 thousand users are active on this platform every week, which is a very impressive stat given the site's narrow niche. Most people are looking for dates rather than exercise partners, so it's still primarily a dating service — even though a lot of users are looking for a different kind of commitment and hope to find trainers and workout partners with this site.
One peculiarity of the website is that it has more men than women. Most other dating sites have it the other way around. Another peculiarity is that Fitness Singles has quite a lot of male users in their fifties and older, which is, once again, not so common for most other dating platforms. However, some things do go as expected — the most active site demographics are within their twenties and early thirties.
While the vastest majority of users do come from the US, other major English-speaking countries are also represented on Fitness Singles. Here, it is possible to find romantic and exercise partners in Australia, Canada, and Great Britain.
Creating an account with Fitness Singles
Even though this site does not offer a Facebook or any other social media login option, the registration is still very quick and simple. Essentially, it goes down to including a valid email address and filling in a couple of quick graphs after receiving the confirmation link to your inbox. Like most other sites using email registration, Fitness Singles allows new members an opportunity to choose their own usernames.
Quite expectedly, there is also a box with the most relevant information about a new user. The site will send you several prompts to answer. If you're not enjoying any particular questions, feel free to make use of the "I'd rather not say" option. The only part that cannot be missed or left for later is the screen with three fitness activities you enjoy doing. Next to each activity, there is also a skill rating.
Also, Fitness Singles urges users to upload only high-quality images to their profiles. The admins are not verifying the pictures, but it's always better to have a clear, presentable shot of yourself when looking for prospective dates.
Finally, there is a graph for writing your own biography. It is, however, optional, and you can always get to this part later.
Reaching out to other users
Unlike many other niche dating sites, Fitness Singles reserves all communication tools for premium members. We will get back to premium features and prices a bit later in this review. For now, let's just focus on how users can interact with each other.
First, there are two search modes available — a basic and an advanced one. The latter allows people to fully customize their search for a perfect partner and indicate a broader range of parameters. You can always modify your search settings or keep using one and the same individual search preset for as long as you like. Besides, you can always search for other people by their usernames, but this only makes sense when you know for a fact a particular person is using Fitness Singles, and you know exactly how their chosen usernames go.
Basic information about the user and a profile pic are visible to everyone for free. Users can actually upload more than one photo to their account, but photo galleries are private and are only visible to premium members. It is, however, always possible to see if the person is currently online. Newly joined users also get a relevant batch to their accounts.
As of now, Fitness Singles do not have a dedicated app, so to get instant notifications about incoming messages, you'll need to subscribe and leave your valid phone number. No email notification system is available at the moment, so you will have to do with text messages on your phone — at least, for now.
Any accounts that seem fishy can (and probably should) be blocked and reported to site admins.
Profile details and information
Profiles on Fitness Singles are neat and detailed at the same time. For starters, there are plenty of graphs about personality, physical activity, and other information users have to fill in. Next, there is a biography section that often has at least some brief description from the user. All of this gives you a very good insight into another person's character and lifestyle. So, you'll know instantly whether the two of you can get along.
Also, most texts on Fitness Singles are in plain fonts, which makes the content readable and not too flashy. Images are of high quality and offer a good look at the other person's face. Both profile descriptions and user pictures are visible to all community members for free. So, you'll have a chance to look around before deciding whether you should pay to stay.
Site admins randomly check out user profiles, and we have strong reason to believe that most accounts on Fitness Singles are 100% legit. Besides, the fact that all users need to invest in a paid communication plan already weeds out plenty of ill-intended scammers.
Any profile information can be edited and modified whenever users like. The most unusual part about Fitness Singles profiles is the top three favorite physical activities with a skill rating. We do believe that site owners and developers did a great job of user profiling.
Website design and functionality
As already mentioned, Fitness Singles does not yet have a separate app, but the browser version works pretty slick on mobile. On the whole, this site is characterized by a clean, unobtrusive design with very few distractions. Since you have to pay to chat with other users, website owners do not bother with running ads. So, your whole user experience remains uninterrupted.
Considering website navigation, it is very straightforward and intuitive. You can find any features you need and use them instinctively. This service is so minimalistic that some people might even brand it boring. We, however, believe that such an approach is wiser than having too many flashy and distracting elements. Fitness Singles is a perfect example of a site that does not target any particular age group or tech-savviness. It's simple, straightforward, and truly timeless. The only emphasis is the lifestyle — that is, living an active fitness life. Simply put, great job.
User reception and feedback
Most real user feedback on Fitness Singles is highly positive. A few, of course, complain about having to pay to engage with the other people, but this is the only notable critique we've come across. Nobody has any negative comments about bugs, glitches, or faulty support. The site is carefully managed and regularly maintained.
Most importantly, users state that their experience with Fitness Singles is always rewarding. When people know what (or who) they're looking for, finding a like-minded person on Fitness Singles is more than possible. A lot of people were matched over this platform, and many more have built other, none the less important connections — found trainers and workout buddies. We believe this to be the best indicator of the site's legitimacy.
Premium features and membership costs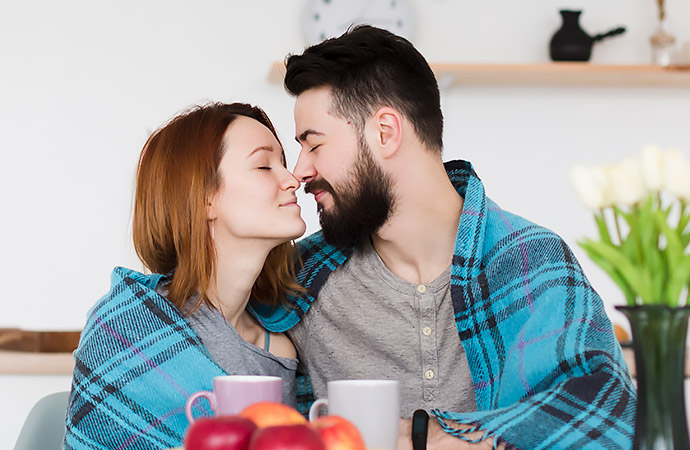 As already mentioned, a paid subscription is essential to communicate on Fitness Singles. On the whole, website costs can be called average — even though short-term plans are a bit higher than average in the niche. Long-term subscription plans, however, are more affordable than on most other dating sites, so we still believe this site offers a fair deal.
See for yourself. The shortest subscription plan is one month, and it costs $40. The longest you can subscribe for is a year — at a single payment of $120. So, an average monthly cost for this plan drops four times, to just $10 a month. This is a very affordable price few other paid platforms can boast of.
Besides, there are two in-between subscription plans for those who do not like going to the extremes. A three-month plan comes at $66 total or approximately $22/month; a six-month subscription will be $90 total or approximately $15 month. Both of these options are quite within the average market limit.
Another bonus is that Fitness Singles supports a whole array of payment methods, from classic credit cards to less common cheque transfers. They haven't forgotten about PayPal either, which is always good news for many customers. Absolutely all subscriptions auto-renew automatically, and if you want to cancel your payment plan, make sure to do so at least one day before the current subscription expires. Otherwise, your card will be automatically billed by the default. The upside is that Fitness Singles makes it incredibly easy to cancel any paid plans — there should be no hassle at all.
Sure, in a world with so many free dating apps, a lot of people wonder why they should pay for online communication in the first place. In the case of Fitness Singles, eliminating fake accounts is the first and the most important reason. However, the management does try to sweeten the pill and offers a couple of other features premium users should enjoy.
For example, there is a top 25 rating on the website, including popular profiles that get the most views from other users. You, too, can try and hit this list. Obviously, it gets you more exposure and boosts your dating game if you are here for the dates. So, it's not just pure vanity.
Another feature is "show interest," allowing you to reach out to other users without actually writing a message. This little feature could come in handy if you are unsure how to get started with the conversation. We, however, suggest you do not overdo with automatic 'show interest' pokes. After all, this whole site is about establishing meaningful connections with like-minded people. So, conversation starter should not be too much of a problem — talk fitness, you're at Fitness Singles.
Takeaway on Fitness Singles
Even though Fitness Singles is a purely paid platform that does not offer a chance to communicate with other users for free, we still believe this service is of the highest quality. The site is carefully designed, the profiles go through an additional screening — as if paid communication was not enough to weed scammers out. More importantly, this site caters to a very specific niche, and we compliment them for this amazing idea.
Since so many users call this platform useful and report having found dates and friends via the service, we strongly believe Fitness Singles is worth checking out. If, of course, you are indeed a fitness and outdoor junky — because that's what this all website is truly about.